Growing Bookworms – Teaching your child to count and read numbers
Posted: January 13, 2021
Filed under: Children's Books, Growing Bookworms, Literacy, Parenting, Reading
| Tags: Growing Bookworms, Literacy, Numbers, Reading, Robbie Cheadle, Writing to be Read
39 Comments
The festive period has drawn to a close and children are back at school and parents back at work. Many of us are starting off the year with on-line learning and this can be quite challenging, especially for young learners.
Learning to read letters and numbers are vitally important as these form the basis of a learner's future reading and numeracy skills.
There are lots of fun ways to incorporate teaching children to recognise numbers into daily tasks and family leisure activities.
One of the numbers activities my boys liked the best was singing counting songs such as One, Two, Buckle My Shoe or 1, 2, 3, 4, 5 Once I Caught A Fish Alive. You can download a poster which illustrates the words and read or sing them with your child. You can also clap your hands or stamp your feet as you sing to reinforce the quantities.
Alternatively, you can download a video which sings the song and displays the numbers.
Another activity my children loved was playing Snakes and Ladders. This game comes in various forms including the traditional 2D board, dice and markers and a 3D version where the snakes swallow the counters and they slide down to the end of the snake.
According to Wikepedia the object of the game of Snakes and Ladders is to navigate one's game piece, according to die rolls, from the start (bottom square) to the finish (top square), helped by climbing ladders but hindered by falling down snakes. The game is a simple race based on sheer luck, and it is popular with young children.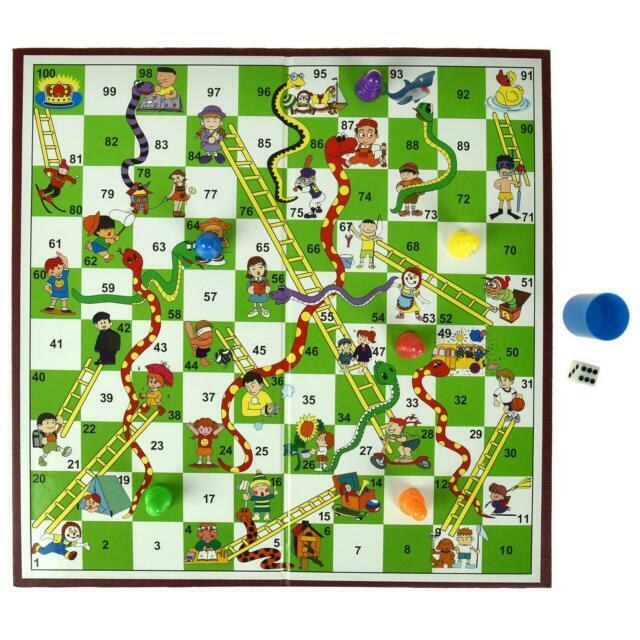 This game exposes children to the concepts of addition and subtraction. Each square on the board is numbered from 1 to 100 and each player needs to roll the dice and move their counter the number of spaces reflected on the dice. This is a wonderful way of teaching number recognition and counting, for example, if your child's counter is on 6 and s/he rolls a 5, you can help them count 7, 8, 9, 10 and 11. You can reinforce the concept by saying if you're on 6 and you add another 5 spaces, you will end on 11.
Some other benefits to playing board games are as follows:
They boost language skills;
The sharpen your child's focus;
They teach teamwork;
They help to soothe anxiety; and
They teach children to be good losers.
Another great way to teach children how to count and recongise numbers are join-the-numbers pictures. These are available from simple pictures to complex ones.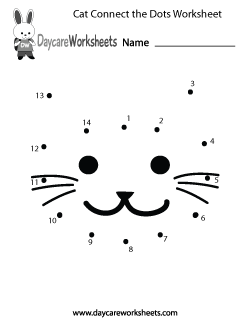 You can find more join-the-numbers worksheets here: https://www.daycareworksheets.com/preschool-connect-the-dots-worksheets/.
Have you used any of these methods to teach children to count and read numbers? Which one was their favourite method? Tell me in the comments.
About Robbie Cheadle
Robbie Cheadle has published nine books for children and one poetry book. She has branched into writing for adults and young adults and, in order to clearly separate her children's books from her adult books, is writing for older readers under the name Roberta Eaton Cheadle.
Robbie Cheadle's Sir Chocolate children's picture books are written in sweet, short rhymes which are easy for young children to follow and are illustrated with pictures of delicious cakes and cake decorations. Each book also includes simple recipes or biscuit art directions which children can make under adult supervision. Her books for older children also incorporate recipes that are relevant to the storylines.
Roberta Eaton Cheadle's supernatural stories combine fabulous paranormal elements with fascinating historical facts.
Children's picture books – available as a square book and an A5 book (co-authored with Michael Cheadle):
Sir Chocolate and the strawberry cream story and cookbook
Sir Chocolate and the baby cookie monster story and cookbook
Sir Chocolate and the sugar dough bees story and cookbook
Sir Chocolate and the Condensed Milk River story and cookbook
Sir Chocolate and the Sugar Crystal Caves story and cookbook
Sir Chocolate and the Fondant Five story and cookbook
Sir Chocolate and the Ice Cream Rainbow Fairies story and cookbook
Middle school books:
Silly Willy Goes to Cape Town (includes five fun party cake ideas)
While the Bombs Fell (co-authored with Elsie Hancy Eaton)
Poetry book:
Open a new door (co-authored with Kim Blades)
Supernatural fantasy YA novel:
Through the Nethergate
Horror Anthologies (edited by Dan Alatorre):
Spellbound
Nightmareland
Dark Visions
Paranormal Anthologies (edited by Kaye Lynne Booth):
Spirits of the West
Whispers of the Past
Murder mystery Anthology (edited by Stephen Bentley)
Death Among Us
Find Robbie Cheadle
Blog: https://bakeandwrite.co.za/
Blog: robbiesinspiration.wordpress.com
Twitter: BakeandWrite
Instagram: Robbie Cheadle – Instagram
Facebook: Sir Chocolate Books
Want to be sure not to miss any of Robbie's "Growing Bookworms" segments? Subscribe to Writing to be Read for e-mail notifications whenever new content is posted or follow WtbR on WordPress.
---