Dark Origins – The Red Shoes by Hans Christian Anderson
Posted: October 27, 2021
Filed under:
Uncategorized
48 Comments
Have you read the story of the red shoes? This is the one fairy tale by Hans Christian Anderson's that I had a lot of trouble understanding as a young girl.
Overview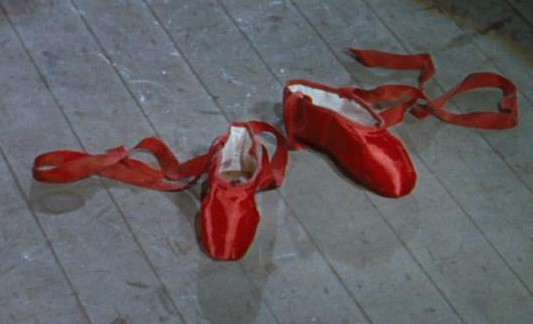 Karen is a little girl whose family is so poor, she has to wear thick wooden shoes during the winter that chaff her feet and make them red and raw. During the summer months, she goes barefooted. A kindly shoemaker makes Karen a pair of shoes from old scraps of red cloth. The first time Karen wears these shoes is on the day of her mother's burial. An elderly woman driving past sees the little girl walking after the coffin and takes pity on her. She offers to take Karen into her own home and raise her.
Karen believes her good luck is attributable to the red shoes and develops a passion for shoes in this colour. The elderly lady, whose eyesight is failing, takes Karen to buy a new pair of shoes to wear for her confirmation. The shoemaker and Karen collude so that she can acquire a lovely pair of red dancing shoes. The shoes take over Karen's thoughts and she wears them to her confirmation, dwelling on her beautiful shoes the entire time. When she comes out of the church, still wearing the red shoes that are the talk of the congregation, an old soldier puts a curse on her shoes.
The elderly lady starts to ail and is dying and relies on Karen for her care. One evening Karen abandons her and goes to a ball wearing the red shoes. Once she starts to dance, she cannot stop and on and on she dances for days and days. Eventually, in desperation, she begs the village executioner to cut off her feet. He obliges and makes a pair of wooden feet for her and a pair of crutches. Karen returns to the church but the red shoes appear and bar her from entry.
In the end, Karen dies and goes to Heaven where no-one cares about her red shoes.
My thoughts
This is a strange and scary story. When I was a girl I attended a convent and went to mass every Sunday. This story often used to plague my mind when it came to confession and I confessed all sorts of strange 'sins' to the Father because I was so worried that I'd been vain and made to much of my dresses. I was very fond of pretty dresses.
As I grew older, I wondered why Hans Christian Anderson wrote such a condemning story about a young girl who liked pretty shoes. Research has subsequently led me to understand that the author grew up in a stern and conservative society which condemned dancing, drinking, playing cards, and the wearing of bright colours that drew attention to the wearer. Karen's sin is not just her vanity about the red shoes, it is also her succumbing to the sin and allowing it to undermine her ethics and morality. Karen choses to dance and ignore her responsibilities towards her benefactor thereby overruling her understanding of what is right and wrong. Having given in to sin, there is no turning back and returning to the way things were before, and her only redemption is in death.
Quite a heavy topic for a fairy story, but then most of the fairy stories are based on dark realities.
Origin
The origin of this story is not as dark as the theme of the story itself. Anderson named the little girl after his own half-sister, Karen Marie Anderson, who he despised. His half-sister was the illegitimated daughter of his mother. She was not raised with Hans but boarded out. It is believed that at one point Karen became a prostitute and Anderson feared throughout his life that she would re-appear and embarrass him in his new wealthier position in life.
The story was based on an incident the author witnessed as a young lad. His father, a shoemaker, was sent a piece of red silk by a wealthy woman to make a pair of dancing slippers for her daughter. His father used some of his own valuable red leather along with the red silk to make a lovely pair of shoes. The woman rejected them, saying they were awful and he'd spoiled her silk. Anderson's father replied "In that case, I may as well spoil my leather too," and he cut up the shoes in front of her.
About Roberta Eaton Cheadle
Roberta Eaton Cheadle is a South African writer and poet specialising in historical, paranormal, and horror novels and short stories. She is an avid reader in these genres and her writing has been influenced by famous authors including Bram Stoker, Edgar Allan Poe, Amor Towles, Stephen Crane, Enrich Maria Remarque, George Orwell, Stephen King, and Colleen McCullough.
Roberta has short stories and poems in several anthologies and has 2 published novels, Through the Nethergate, a historical supernatural fantasy, and A Ghost and His Gold, a historical paranormal novel set in South Africa.
Roberta has 9 children's books published under the name Robbie Cheadle.
Roberta was educated at the University of South Africa where she achieved a Bachelor of Accounting Science in 1996 and a Honours Bachelor of Accounting Science in 1997. She was admitted as a member of The South African Institute of Chartered Accountants in 2000.
Roberta has worked in corporate finance from 2001 until the present date and has written 7 publications relating to investing in Africa. She has won several awards over her 20-year career in the category of Transactional Support Services.
Find Roberta Eaton Cheadle
Blog: https://wordpress.com/view/robertawrites235681907.wordpress.com
Twitter: https://twitter.com/RobertaEaton17
Facebook: https://www.facebook.com/robertawrites
Amazon: https://www.amazon.com/Roberta-Eaton-Cheadle/e/B08RSNJQZ5
_____________________________________________________________________________________________
Want to be sure not to miss any of Robbie's "Dark Origins" segments? Subscribe to Writing to be Read for e-mail notifications whenever new content is posted or follow WtbR on WordPress. If you found it interesting or entertaining, please share.
---